C'est le vélo que les coureurs du Giant Factory Off-Road Team ont choisi pour rouler en Coupe du Monde XCO sur les tracés les plus exigeants.
Points importants
Engineered with a superlight Advanced-grade carbon frame, including the front triangle and rear swingarm, this full-suspension 29er features 90mm of smooth rear suspension travel and 100mm up front. The proven Maestro rear suspension system includes a trunnion mount shock with a lower leverage ratio for efficient pedaling and braking performance. The linkage allows for shorter chainstays, which improves the bike's climbing capabilities and overall agility. The Advanced Forged Composite upper rocker arm is lighter, stiffer and stronger than the previous aluminum version, and other updates include wider Boost hub spacing and an integrated Giant WheelSystem that gives you super strong and stiff wheels for confident, precise handling on XC terrain.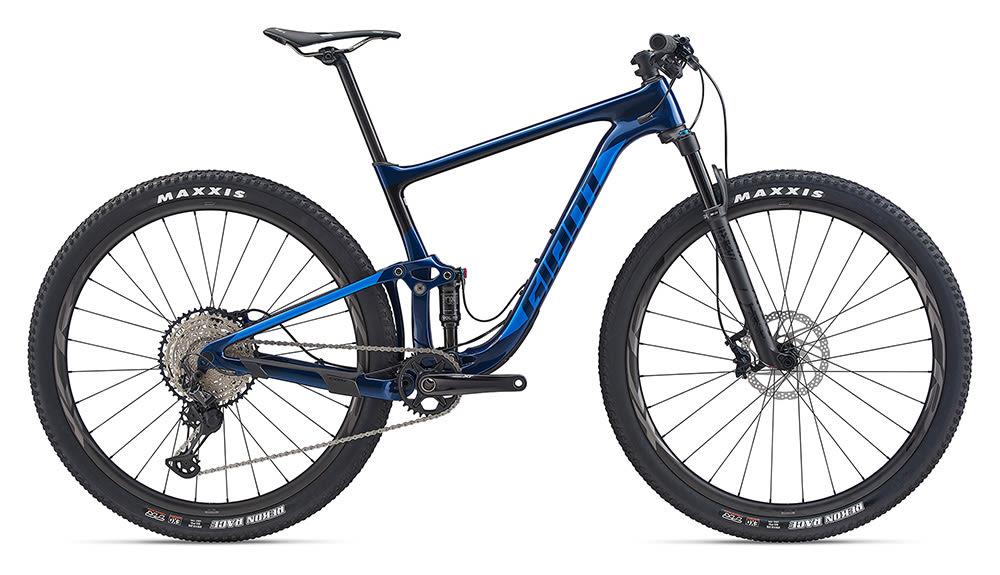 Galerie Photos
Selecting any of the image buttons will open a larger image gallery with image descriptions
Technologies


Advanced Composite
Le matériau en fibres de carbone haute performance de Giant nous permet de fabriquer ce kit cadre au sein de notre propre usine de composite. Grâce à des techniques de fabrication et matériaux de pointe, les cadres en composite Advanced de Liv bénéficient d'un maximum de rigidité et de confort tout en étant particulièrement légers.

Advanced Forged Composite
Processus de moulage de pointe sous haute pression permettant de produire des composants en fibres de carbone de forme complexe plus légers, rigides et résistants que des composants similaires en aluminium.


Suspension Maestro
Quatre points de pivot stratégiquement positionnés et deux biellettes travaillent ensemble pour créer un point de pivot flottant, pour un système de suspension actif, efficace et indépendant.


OverDrive
Conçue pour améliorer la précision de la direction de la partie avant, cette technologie de pivot de fourche utilise des roulements surdimensionnés dans le jeu de direction (pour la route, inférieur 1 1/4", supérieur 1 1/8", et pour le tout-terrain, inférieur 1 1/2", supérieur 1 1/8") ainsi qu'un pivot de fourche conique, qui fonctionnent en association pour apporter une rigidité optimale de la direction.


Tubeless System
Moins de crevaisons, plus d'adhérence. Une résistance au roulement moindre, pour un pilotage plus précis, plus rapide. Le système tubeless de Giant rend tous ces avantages plus accessibles que jamais.